Gold is a noble metal and requires utmost honesty and dedication. It is a golden rule to follow.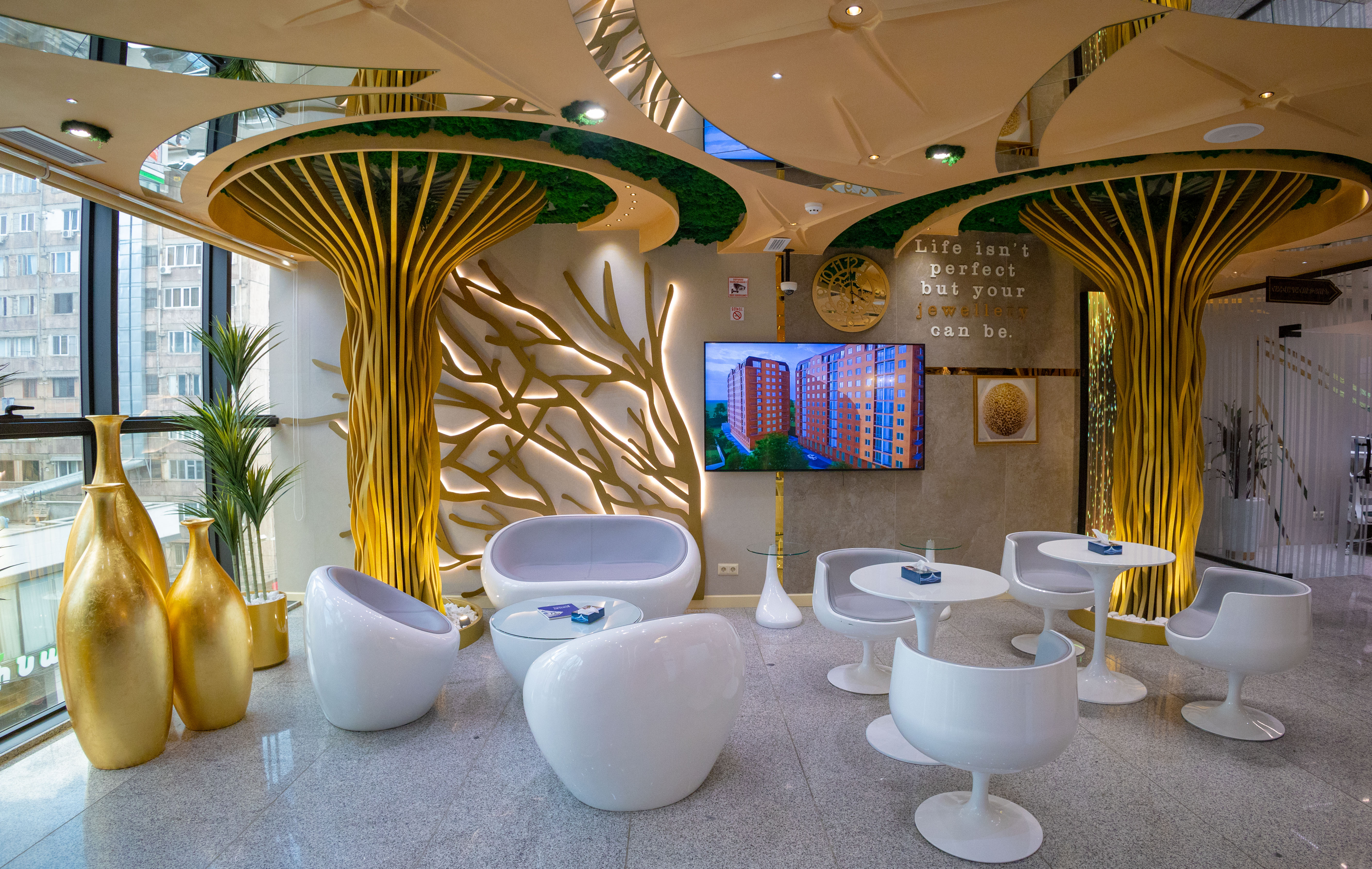 Dear visitor
Welcome to the website of our organization. It is a great honor and responsibility to be a businessman in a developing country.Im sure that the policies of any organization can have a significant impact on the business sector of the country. On our website you can see the process of implementation of the programs of our business I would be grateful to acquaint with Your considerations and business proposals through feedback. As it is indicated in our slogan "Let's develop business together." Yours truly, Vagharsh Abrahamyan
The World Spot Price
Time 13:20
The 25th Anniversary of the World of Gold
This film is about the "World of Gold" shopping center, which tells about the creation and development of the shopping center. Honesty and dedication are the golden rules that "Vagharsh & Sons Concern" has followed for years during years of hard work. Since 1995, the concern has founded the "Golden World" trading complex, which is engaged in the jewelry, gold, and precious stones trade.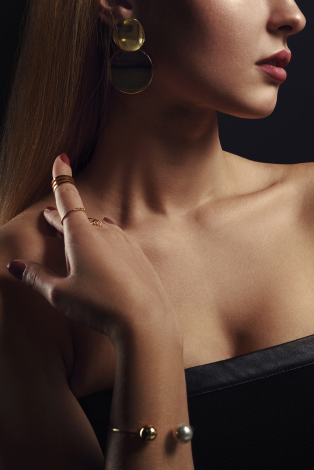 Sample determination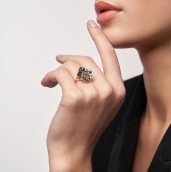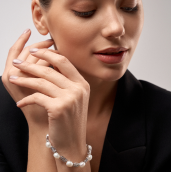 Marking
Licensed inspectorate for sample determination and marking of precious metals
"World of Gold" trade and production complex, being the leader in the field of gold production and sales in Armenia, offers gold and silver jewelry sample determination and marking services.
See All
Our History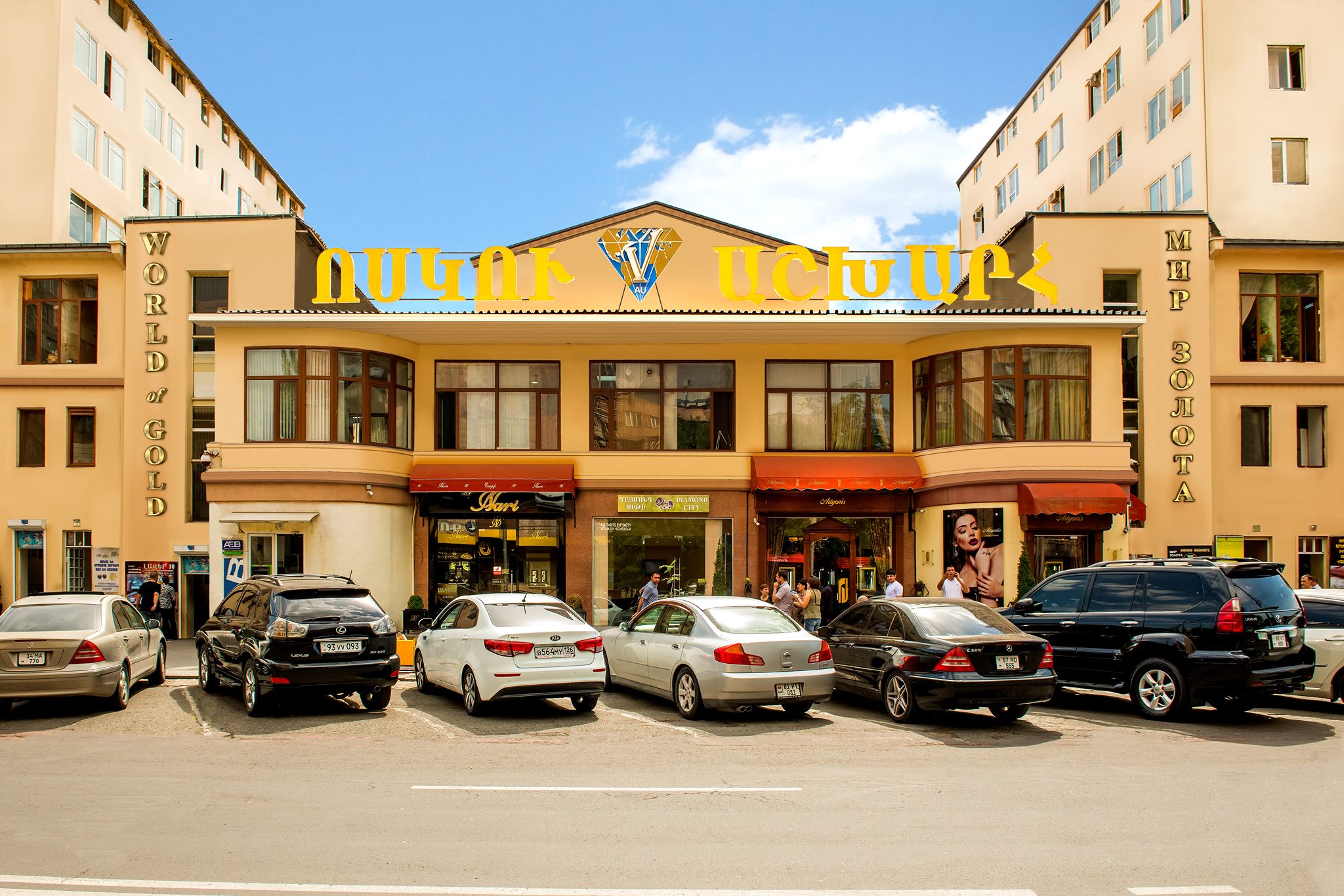 Was formed
1995
World of Gold is the leading organization in Armenia in the sphere of jewelry retail and production. The trade center is situated in the heart of Yerevan, just 300 meters from the Republic Square. The basis of the "Gold of World" concern is "Vagharsh ev Vordiner" LLC, which was formed in 1995.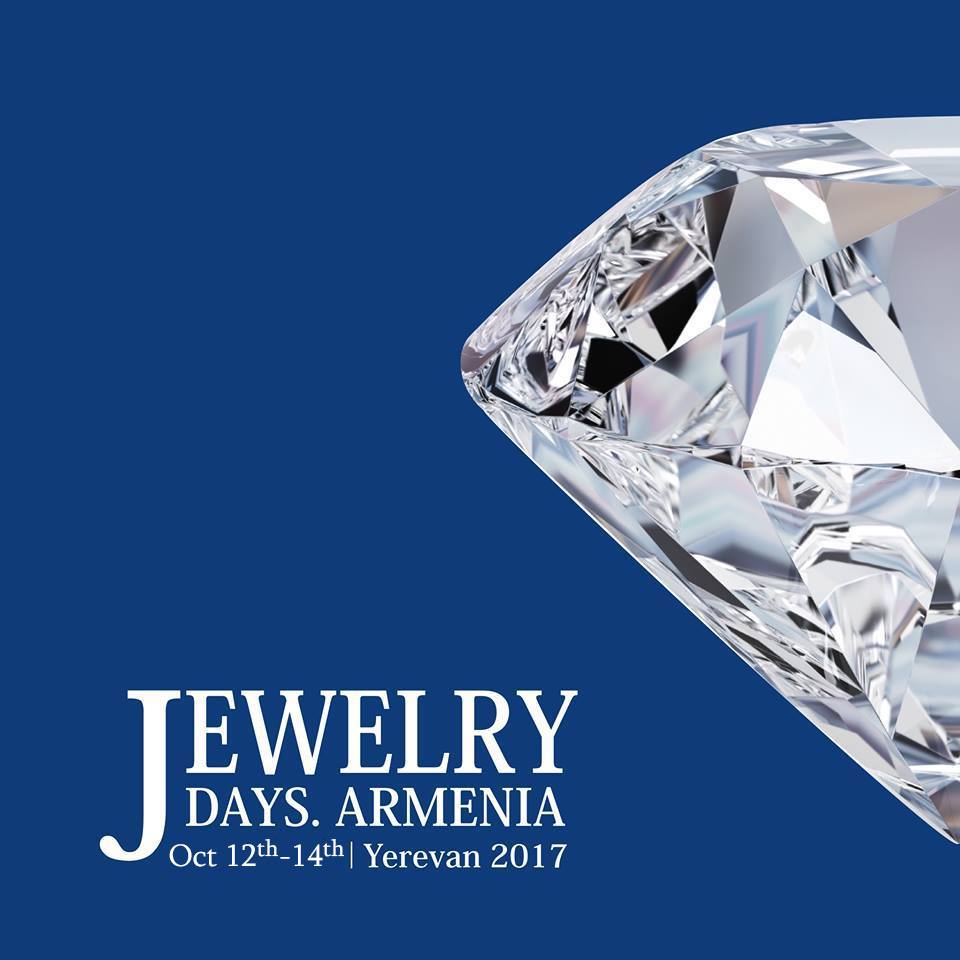 Jewelry Days
2017
In 2017 the largest specialized wholesale and retail jewelry exhibition, entitled "Jewelry Days. Armenia 2017" was conducted in the "World of Gold" jewelry park, where the works of Armenian masters were represented. The organization, due to its work experience and professional approach, is considered to be the leader in the field of jewelry in Armenia.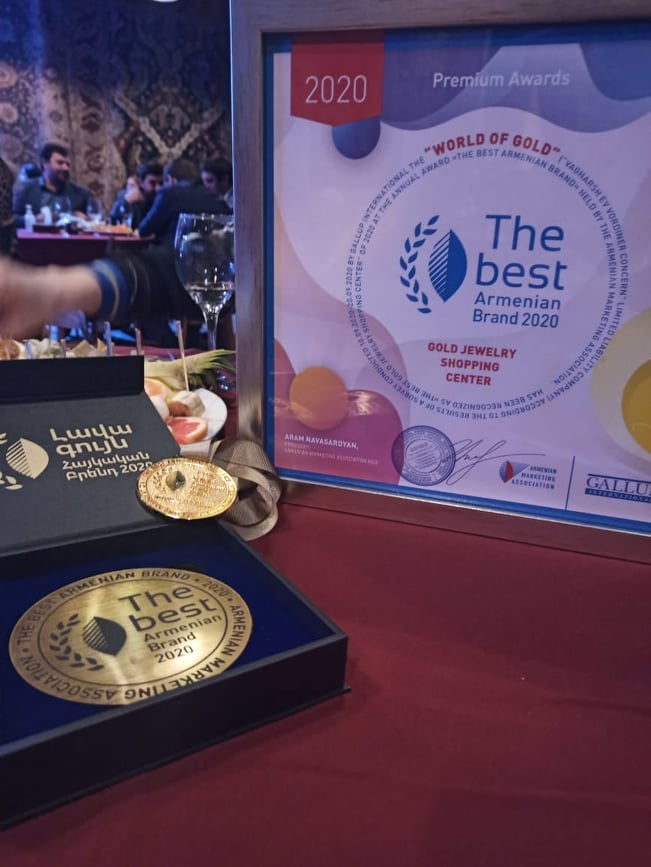 Best Armenian Brand
2020
In the results of the research carried out by the research company of the Marketing Armenian Association and the Gallup International Association, the World of Gold trade center was recognized as the best gold jewelry shopping center.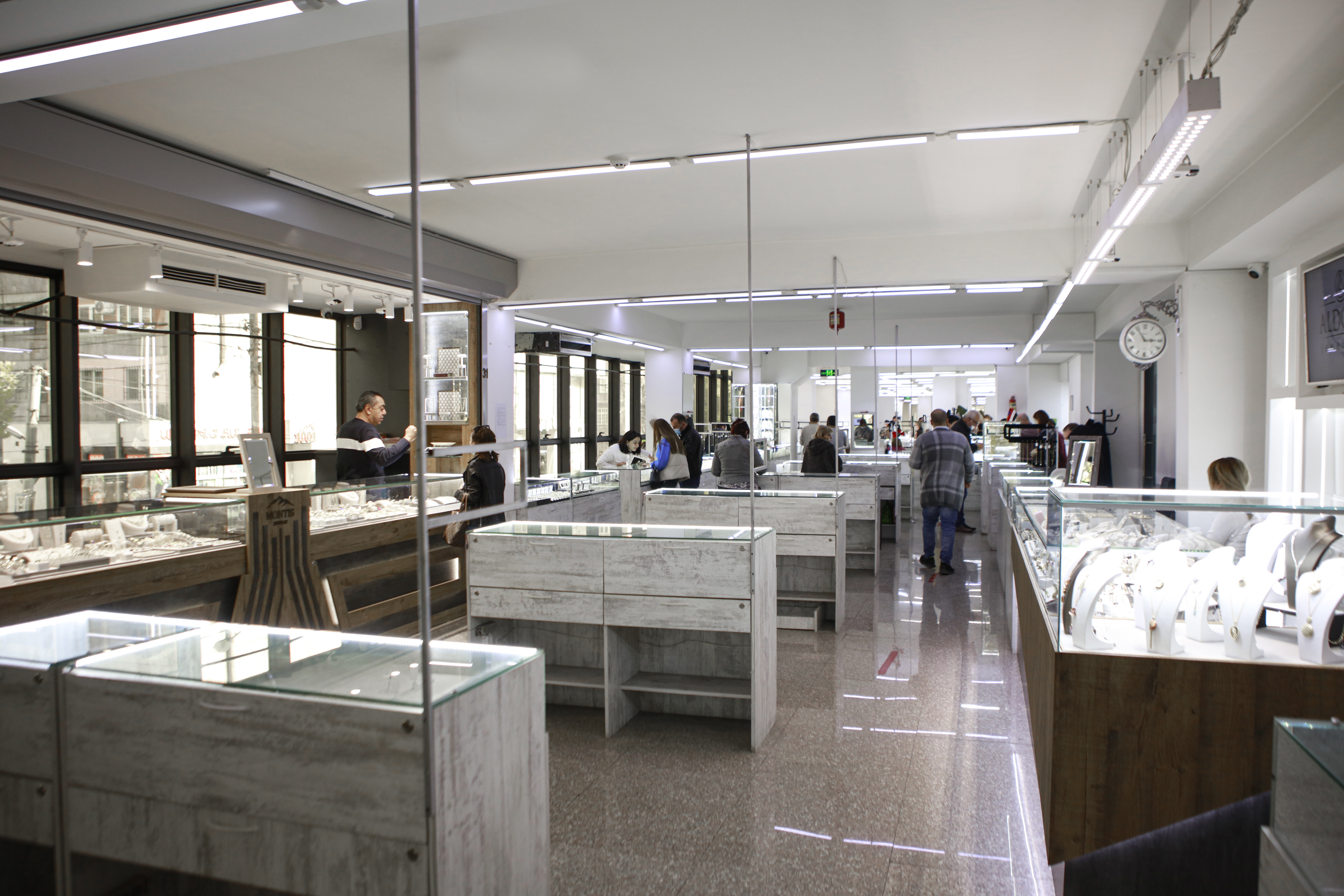 From selling 3 grams of gold to establishing their own jewelry brand
2021
In 1995, starting with just 3 grams of gold, the sellers from the 'World of Gold' shopping center now represent their own jewelry brand. They produce unique jewelry models that are known not only in Armenia but also internationally. Today, many of them also import globally renowned brands, including from Italy.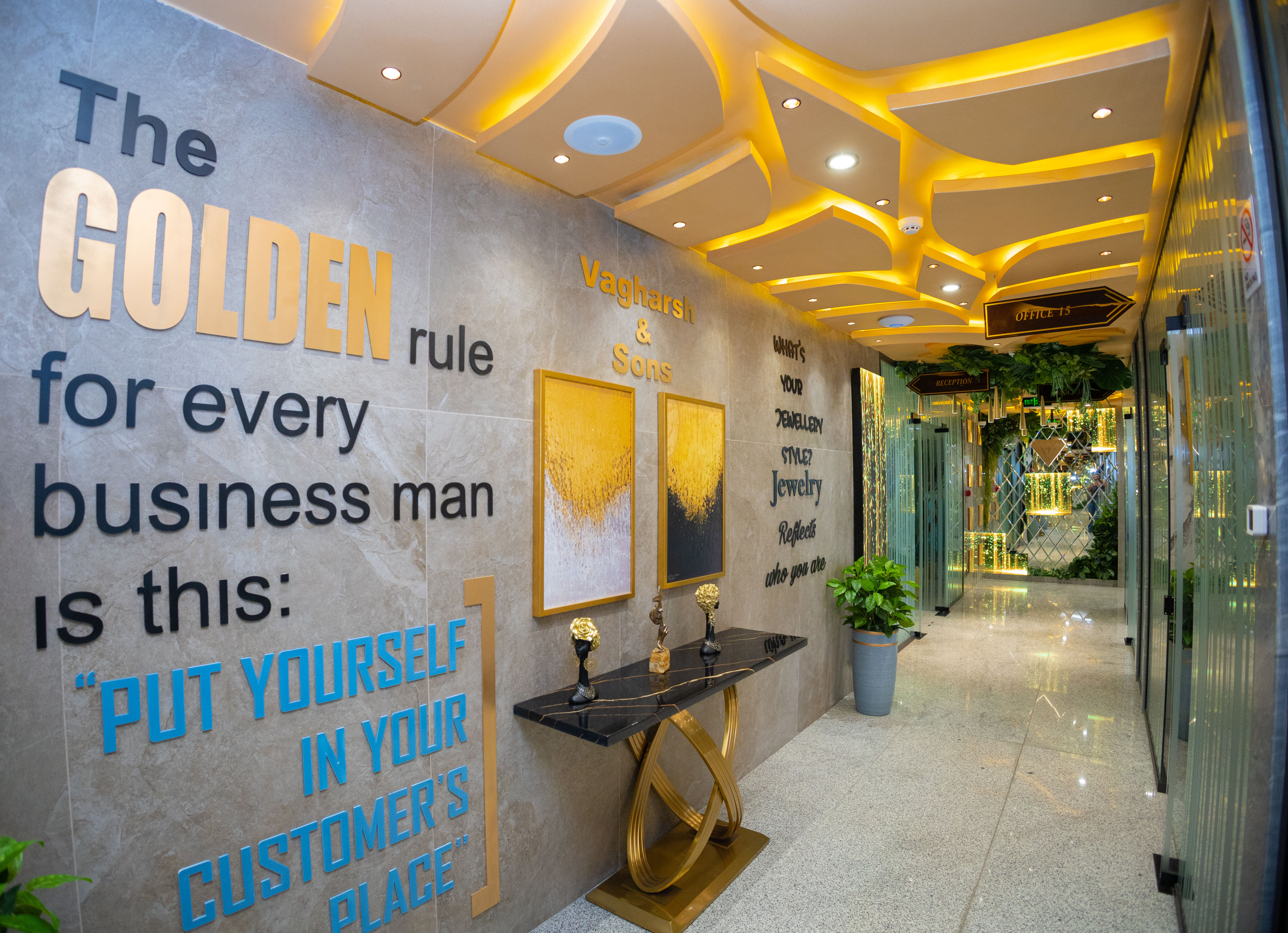 Corporate style
2023
In 2023, World of Gold presented itself not only with a new corporate identity, but also opened its doors to new specialists and new approaches. Thanks to many years of hard work and dedication, World of Gold is one of the leading companies.